The following is a live test of the different Twitter Resources that Twitter Feed supports. Currently, 8 different resources are supported in the commercial version, and more resources will be added in the near future.
User Timeline
For the user: google
@Punkscat Hi, there. For your privacy, we can't troubleshoot or investigate account specific issues as a result of… t.co/BQ53HsEvsn
Home Timeline
For the user: IBM
On rappelle que y'a que deux types de flic, celui qui frappe et celui qui regarde sans rien dire. Que les deux aillent au diable.
Retweeted by Dark & Twisted ⭐⭐
Rafael Grossmann,MD, FACS 🇻🇪🇺🇸
@ZGJR
@EvanKirstel @IrmaRaste t.co/tbFaJDzXXX
Retweeted by Evan Kirstel #RemoteWork

Tech Junkie Blog - Real World Tutorials, Happy Coding!: #Iaas With #AWS: Connect to #EC2 #Linux Instance On Windows… t.co/BZsQDnzIS5
Retweeted by Tech Junkie
Mentions Timeline
For the user: AskupaSoftware
List
The list WordPress Experts by the user @wpbeginner
Search
Search results for the query: #wordpress #php
@MeekMill Hey, are you looking for a professional web designer and Developer? don't worry Please follow the link:… t.co/vRPUvoA9as
Retweeted by Daycry
Favorites
A list of tweets favorited by the authenticated user, askupasoftware

Just discovered that Enscouto is a featured project on the @EnvatoMarket front page! t.co/WHLij1qrVM Thanks @envato

@AskupaSoftware I really love the plugin. Any ideas when Kotlin support might be added?

@AskupaSoftware Your website link in Twitter Feed 2.1.11 is broken. It goes to t.co/4IW4aAN9Xu .. Figured y… t.co/Mq8dFUvoKo
Retweets of me
A list of tweets tweeted by the authenticated user askupasoftware and retweeted by others
11 Essential Checks Before Lunching Your WordPress Site t.co/4eRxKqnahQ
Show

Media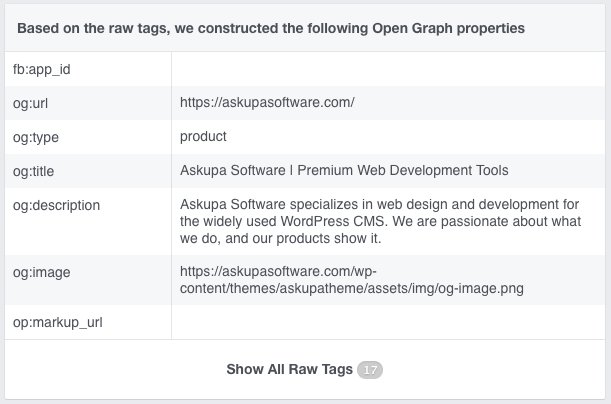 Good job @wordfence for discovering a hack that would've affected 27% of the Web via WordPress Auto-Update t.co/IAZD0KAmUJ
Single Tweet by ID
As of version 2.1.5, you can embed a single tweet by providing a tweet ID.