The following is a live test of the different Twitter Resources that Twitter Feed supports. Currently, 8 different resources are supported in the commercial version, and more resources will be added in the near future.
User Timeline
For the user: google
@saiza_chan Hi there. Do you have a specific question or issue we can help with? Let us know.
Home Timeline
For the user: IBM

mscv50.com/south-korea-choi-soon-sil-handed-three-year-jail-term-south-korea-news/ - #WorldNews

This cereal box only contains marshmallows [via reddit.com] t.co/DuYhzmEP7i
Mentions Timeline
For the user: AskupaSoftware
List
The list WordPress Experts by the user @wpbeginner
Search
Search results for the query: #wordpress #php
I just installed #WordPress via #Softaculous #PHP

#webdeveloping #webdeveloper #wordpress #php #webdevelopment #development #webdesign #kanpur #Noida… twitter.com/i/web/status/878162547442163712
How To Create Child Theme In WordPress Step By Step justlearnwp.com/how-to-create-child-theme-in-wordpress-step-by-step/ #blog #blogging #Theme #WordPress #PHP #HTML5 #CSS3
Favorites
A list of tweets favorited by the authenticated user, askupasoftware
@AskupaSoftware I really love the plugin. Any ideas when Kotlin support might be added?
@AskupaSoftware Your website link in Twitter Feed 2.1.11 is broken. It goes to www.website.com .. Figured y… twitter.com/i/web/status/867422089124339713

Enscouto is out of beta! You can try the official release for 14 days here chrome.google.com/webstore/detail/enscouto/daepmchiaipjfnjlbjpdmdnkackaimhi?hl=en-US&gl=US
Retweets of me
A list of tweets tweeted by the authenticated user askupasoftware and retweeted by others
11 Essential Checks Before Lunching Your WordPress Site blog.askupasoftware.com/11-essential-checks-lunching-wordpress-site/ t.co/8OxBtCq2Zo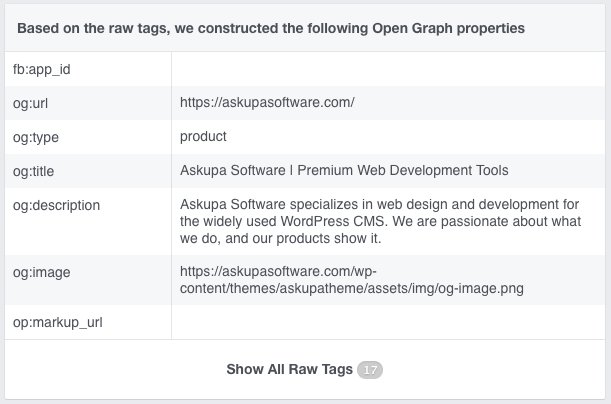 Single Tweet by ID
As of version 2.1.5, you can embed a single tweet by providing a tweet ID.