The following is a live test of the different Twitter Resources that Twitter Feed supports. Currently, 8 different resources are supported in the commercial version, and more resources will be added in the near future.
User Timeline
For the user: google
@te_r123 おはようございます。ツイートをお見かけしました。Google One は、Google ドライブや Gmail など共通の保存容量を追加で定期購入できるプランです。また、さまざまな特典をご利用いただけるほか、メン… t.co/oH6vKT6Zil
To all the dads (and every parent) figuring it out as they go, Happy #FathersDay. See all the sincere, funny and he… t.co/26PjP4WEb6
Home Timeline
For the user: IBM

Tech Junkie Blog - Real World Tutorials, Happy Coding!: Create A Private Virtual Network In #Azure… t.co/d1izy2HFND
Mentions Timeline
For the user: AskupaSoftware
List
The list WordPress Experts by the user @wpbeginner
Search
Search results for the query: #wordpress #php
Favorites
A list of tweets favorited by the authenticated user, askupasoftware

Just discovered that Enscouto is a featured project on the @EnvatoMarket front page! t.co/WHLij1qrVM Thanks @envato
@AskupaSoftware I really love the plugin. Any ideas when Kotlin support might be added?
@AskupaSoftware Your website link in Twitter Feed 2.1.11 is broken. It goes to t.co/4IW4aAN9Xu .. Figured y… t.co/Mq8dFUvoKo
Retweets of me
A list of tweets tweeted by the authenticated user askupasoftware and retweeted by others
11 Essential Checks Before Lunching Your WordPress Site t.co/4eRxKqnahQ
Show

Media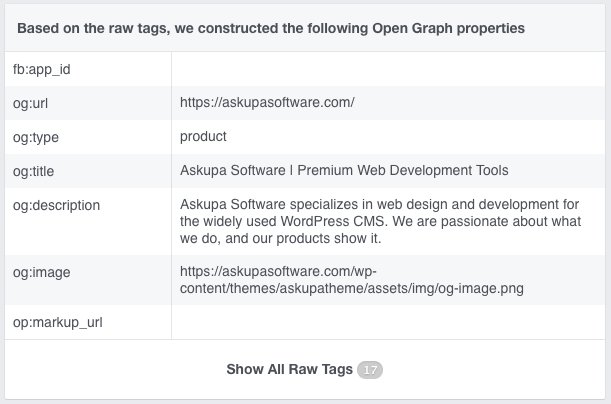 Good job @wordfence for discovering a hack that would've affected 27% of the Web via WordPress Auto-Update t.co/IAZD0KAmUJ
Single Tweet by ID
As of version 2.1.5, you can embed a single tweet by providing a tweet ID.